-

29

%
Roll over image to zoom in
Click to open expanded view
Shoes for enhancing height – HD7555
$110,7 (-29%)
Product information:
Product code: HD7555

Design: Shoe for enhancing height

Brand: Huy Hoang

Color: Dark-Blue
Material: 100% cowhide
Size: 39 - 40 - 41 - 42 - 43 - 44

Origin: Vietnam 
Compare
If you are wondering where to sell prestigious and beautiful men's height increasing shoes, many modern models, impressive styles, please come to Huy Hoang Crocodile to find samples.
For a long time, western shoes have always been an item that never goes out of fashion in men's fashion trends, not only used in the office, but also used a lot in activities such as going to parties, down the street, play. Today, western shoes also have the function of helping to increase height for "dwarf" guys when they are designed into height-increasing shoes for men.
The sample shoe male height is now being sought eyebrow beard bitter lot on the fashion market. Contributing to catching up with current fashion trends, Huy Hoang Crocodile has just launched a collection of cowhide men's height increasing shoes designed with fashion, dynamism, and personality for the boys to carefreely express their fashion style. own page this spring.
Trendy Western Shoes to Raise Men's Height: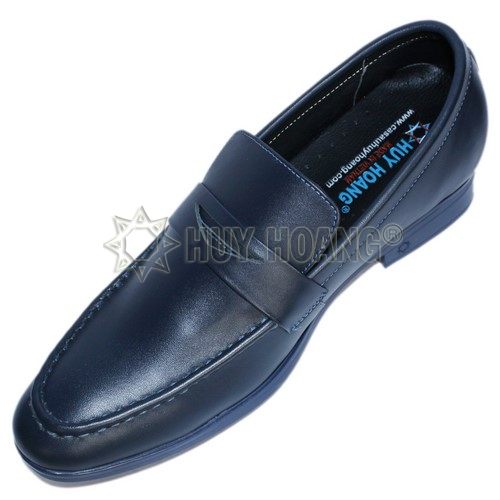 Huy Hoang height increasing shoes in dark green color – the product is one of the latest shoe models at Huy Hoang Crocodile. These shoes are extremely suitable for men with modest height, helping you to increase your height by 5cm to your overall height. Using these shoes you will feel a lot more confident. With the material is real cow leather, the product is really high-class shoes, you will always feel the best quality that this product line brings to you when using.
Southwest Shoes Increase Height Huy Hoang – made of 100% genuine cowhide material, with a comfortable strapless design on fashionable dark blue leather, never out of fashion, suitable for modern gentleman style . The production process from advanced tanning technology combined with the solid workmanship of the first-class workers, is careful and meticulous in the stitch lines. Products for an elegant, modern, youthful and multi-stylish look for every gentleman whether it is a luxurious office or party place to shine.
Shoe insoles use modern technology to manufacture and the materials are high-quality materials, giving a feeling of ventilation, thickening, and softness to keep feet comfortable even when wearing shoes all day. The brand's signature Huy Hoang Crocodile logo is subtly placed and creates a unique highlight for the shoes, the product you use will look exclusive.
Huy Hoang Crocodile is a fashion accessory brand that has been on the market for more than 10 years, associated with shoes, bags, purses, belts made from genuine leather such as cowhide, leather. bird skin, crocodile skin, python skin. The brand won the certificate of high quality Vietnamese goods in 2020 voted by consumers nationwide.
The Dark Blue Glory Height Increase Shoes are fashionable, masculine shoes, beautifully designed, trendy designs. Can be easily combined with different outfits to change the style for yourself to become more active.