-

29

%
Roll over image to zoom in
Click to open expanded view
Clutch with crocodile skin for women – HD3750
$237,3 (-29%)
Compare
Huy Hoang Crocodile is a high-end leather fashion accessory brand that has been on the market for more than 10 years, has just obtained the certificate of high quality Vietnamese goods in 2020, every product you buy at the company is guaranteed over 1 year. You can order right on the website or contact the hotline for the best delivery.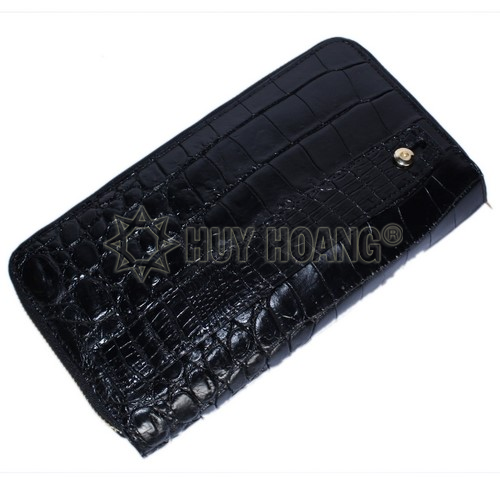 Crocodile leather wallet is an indispensable item of the modern woman. Today, it is not only used to store money anymore, but a female handbag is also a fashion item that shows a woman's self-worth. If you go out with a genuine crocodile leather wallet, it will be a difference to those around you. It shows that you are a successful woman who earns a lot of money and has the ability to own what she likes.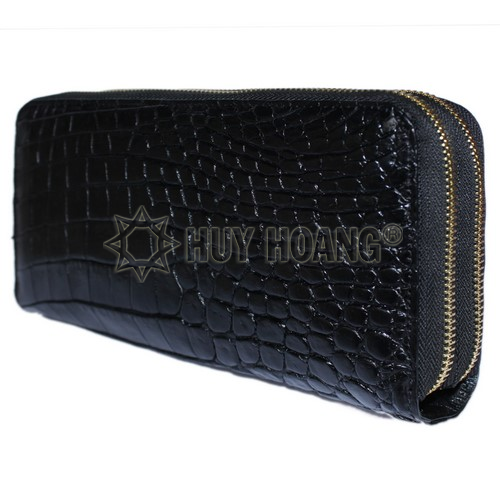 In addition, crocodile skin is popular and highly valued not only because of its extremely durable leather quality, but also because of its unique scaly textures on the surface of the leather. Each crocodile will have its own distinctive scaly pattern, so the ridges in each crocodile leather wallet will have its own distinct, prominent and sharp lines. The craftsman hardly removes any part of the crocodile skin, all are used to make the most beautiful hand-held leather wallet with a fashion style that is both personal and aristocratic.
– This Huy Hoang crocodile leather wallet for women is made from 100% genuine crocodile skin, this is a product made from small crocodile skin, the wallet is lightweight and very convenient and also quite friendly. Perfect in combining with many different and luxurious outfits in many different situations. The crocodile skin wallet becomes more attractive because of its many crocodile spines and extremely feminine colors that are suitable for the needs of girls who love unique and beautiful fashion styles.
– With factory production process by skilled craftsmen, the wallet has a trendy design, ensuring durability.
– The wallet is made of genuine leather material, meticulously designed, elaborated on each part from a sturdy, convenient zipper or beautiful stitching to create a sense of peace of mind and luxury for you. The folding wallet style is fixed with metallic magnets, which contributes to increasing the value of the product as well as increasing the safety of the items inside.